Friday Favorites for January 11th -17th Part 1
Hello! Welcome back, or if I'm seeing you for the first time…Hi! How are you? So, in honor of everyone's favorite day of the week, we will be discussing our 'Friday Favorites' of January 11th -17th . Ready!?! Ok, here we go!!!
Songs:

3) Say Something cover by Tyler Ward Say Something - A Great Big World & Christina Aguilera (originally performed by A Great Big World & Christina Aguilera)
I really love this cover by YouTube superstar Tyler Ward (I think you all know by now that I am obsessed with all things YouTube J). If you watch the video that Tyler has posted to accompany this cover, then you will know that he did the entire video IN AN AIRPORT!!! Let's just take a moment please and examine what level of skill a person must possess to play a song on the guitar, record the guitar and vocals for the song, and then edit the entire video in the span of a few hours in an airport full of people. Not only did Tyler accomplish this difficult task, but he made a video that had extremely good quality (if you see Tyler's other videos, then you will notice that he has a full studio that he usually does his videos in, and this video is definitely in the same caliber as those videos). I have been listening to Tyler's videos for the past few years, and he never ceases to amaze me. I would definitely recommend that everyone check out Tyler's numerous cover and original songs.

2) Can't Remember To Forget You by Shakira and Rihanna (#8 on pop charts) Shakira - Can't Remember To Forget You (Audio) ft. Rihanna
I have to say that I have been replaying this song so many times, that my IPhone currently has no clue that other music exists. I mean when you take the sassiness and pure talent of Shakira and Rihanna and combine them, and then the result can only be pure musical magic. The overall sound of the song definitely takes advantage of the two artists' backgrounds, which adds a unique exotic flair that other songs on the radio currently lack. I predict that this song is definitely going to be taking over the radio real soon (YAY!!!!).
NOW PLAYING

1) Rewind by Rascal Flatts (# 4) Rascal Flatts - Rewind
Ok, now I don't think that it's any mystery as to why a new Rascal Flatts song is my #1, I mean they're amazing. However, if you need convincing, let me just say that everything about this song is perfect. The vocals are insane, the song is extremely infectious, and the guitar is so perfect that it seems easy to replicate (which everyone knows is never the case). This has quickly become one of my all time favorite Rascal Flatts songs, and I think that anyone who listens to this song will agree.


Favorite TV Shows:

3) Bones (Fox, Friday nights at 8/7c)
This show revolves around the unlikely partnership of a forensic scientist (named Dr. Temperance "Bones" Brennan) and an FBI Secret Agent (named Seeley Booth). The two solve crimes by examining the remains of deceased people. Although the show's primary focus is the mystery of the crimes, it also subplots into examining the relationships between the various characters. A particularly interesting dynamic is the relationship between Bones and Booth because of their large personality differences. This show is rumored to be up for a 10th season, which demonstrates what a huge hit this has been for FOX. With the amazing combination of the highly talented Emily Deschanel (Bones) and David Boreanaz (Booth), as well as the numerous other talented actors in the cast, it is easy to see why this show has been on air so long.

2) Parks and Recreation (NBC, Thursday nights at 8:30/7:30c)
This mockumentary styled sitcom stars SNL alum Amy Poehler as Leslie Knope, the perky deputy director of the 'Parks and Recreations Department' in the fictional town of Pawnee, Indiana. There are various other individuals that appear and cause conflict for Leslie and her department. This show has been a HUGE hit for NBC, and launched already popular actress/comedian Amy Poehler into a new class of stardom. I can definitely see this show lasting for many more years due to the shows fans' unwavering love and support.
Presenting!!!!!!!!

1) The Mindy Project (Fox, Tuesday nights at 9:30/8:30c)

'The Mindy Project' stars comedian/actress Mindy Kaling as an OB/GYN who must find a balance between her extremely hectic work and personal life. This show has been a breakout hit for Fox, and has made Mindy Kaling into a household name. I definitely anticipate that this show will continue to be a huge hit for Fox (honestly what show on this network isn't a huge hit!), and I see a very bright and lucrative future for the extremely talented and hilarious Mindy Kaling.

Favorite Products:

3) Professional Loose Powder by Covergirl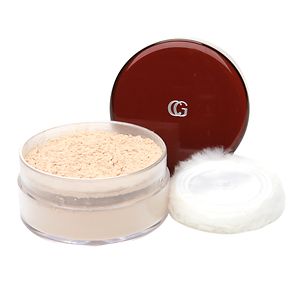 I recently saw this product, and decided to give it a try. This product is a finishing powder, and I have to say that I was really impressed by it. It provides good coverage, and didn't make my face look cakey. The only problem I had with the product is that it does have a strong powdery odor, however this goes away in about 5 minutes so it wasn't a deal breaker for me. I would suggest this product to someone who is familiar with loose powders, because initially they can be a little difficult to control. I would definitely buy this product again.
2) They're Real! by Benefit
I recently received this as a sample from Sephora (thank you Sephora!) and I have to say that I am in love with this product!!! As I've mentioned in a previous blog, I usually have a bad relationship with mascaras because my eyelashes are almost non-existent. Because of this, I have to put a lot of product on in order for it to make a difference, which usually results in clumpy lashes. Luckily, I did not have this problem with this mascara, because it never clumped. I could put on multiple coats, and it still made my lashes look thick. I would definitely give this product two thumbs up.
NEXT

1) Baby Skin by Maybelline

I've wanted to try this product for a few weeks now and I was finally able to recently. What I really loved about this product was that it really minimized my pores, and it also worked as an awesome primer. I didn't have any problems with it, and I'm going to continue using it. The only thing I wish was different, was the size of the tube, but other than that I am a huge fan of this product


All photos and information used in this blog belong to nbc.com, tvtropes.com, imdb.com, drugstore.com, Sephora.com, vanitytrove.com, Tyler Ward, A Great Big World, Christina Aguilera, Tyler Ward Studios, Sony Music Germany, Ian Axel, Chad Vaccarino, Mike Campbell, Dan Romer, RCA, Sony Latin Iberia, Shakira, Rihanna,

John Hill, Tom Hull, Daniel Ledinsky, Erik Hassle, Kid Harpoon, Rascal Flatts, Big Machine, Chris DeStefano, Ashley Gorley, Eric Paslay, and all other original owners. I do not own anything in this blog. All opinions expressed in this blog are my own. I wrote this blog for entertainment purposes and no copyright infringement is intended.
You'll
♥
Loading related posts from sailthru...