'Friday Favorites' for November 30th-December 6th
*I apologize for the tardiness of these blogs, I have recently been moving, and my internet hasn't been connected yet. I promise that I will post on the regular schedule once I am able to have this problem fixed (as long as the weather begins to cooperate...fingers crossed!)
Hello! Welcome back, or if I'm seeing you for the first time…Hi! How are you? So, in honor of everyone's favorite day of the week, we will be discussing our 'Friday Favorites' of November 30th-December 6th. Ready!?! Ok, here we go!!!
Favorite Songs:
3) Little Drummer Boy Cover by Pentatonix [Official Video] Little Drummer Boy - Pentatonix - YouTube (#12 on ITunes Chart as of December 6th, 2013)
This a cappella group's latest release 'PTXmas (Deluxe Edition) shows why they were astounding enough to win the third season of NBC's hit show 'The Sing-Off'. First of all they are obviously extremely witty (I mean just look at the play on word they used for their album title..genius!). Secondly (and most importantly), they have unbelievable control over their vocals, I mean how can they perfectly blend their voices together, and make the track sound so elaborate, without using a single instrument (except vocal of course J). Lastly, they were originally formed in….Texas! I have to support my fellow Texans! If you haven't already, check out this unbelievable group (well, wait…hold on now, please finish the blog, THEN check them out. I have more amazing thing for you to check out I promise).
2) Wake Me Up Cover by Restless Road Restless Road performs a dream rendition of "Wake Me Up" - THE X FACTOR USA 2013 - YouTube (#1 on ITunes Chart as of December 6th, 2013)
I thought this was a very interesting choice for the country trio, but they certainly made the song their own. I really love how the guys have grown to become a much more cohesive group, and I can surely see a future for them once they're time on the X-Factor has ended. Two thumbs up guys!
ANDDDDDDDDDDDDD
1 ) Say Something Cover by Alex and Sierra Alex & Sierra "Say Something" in an unplugged performance - The X Factor USA 2013 - YouTube (#1 on ITunes Chart as of December 6th, 2013)
I LOVE this choice for America's favorite couple. Alex and Sierra showed that they are both multitalented musicians, and Sierra definitely surprised me with her piano skills. I like that this duo is so different from any act that is currently on the market, and I am anxious to see what the future hold for them.
Favorite TV Shows:
3) Reign (CW, Thursday nights at 9/8c)
This show (which first aired in October of 2013) is a drama which takes place in France in 1557, and tells the story of Mary, Queen of Scots. Mary (who was the only surviving legitimate child of King James V of Scotland) acceded to the throne when she was merely 6 days old, due to her father's death. The show begins with Mary preparing to wed Francis, The Dauphin (a title given to a person who was the heir apparent for the French throne) of France, who she has been promised too since childhood. However, Mary's future could drastically change, due to French politics, and Francis' mother, who doesn't want her son to wed Mary. I can definitely see why this show has been such a hit for the CW, due to its themes of love, politics, history, and drama.
2) Last Man Standing (ABC, Friday nights at 8/7c)
This comedy starring TV, veteran Tim Allen, follows the life of Mike Baxter (Tim Allen), a sporting goods store owner in Denver, Colorado, who must deal with day-to-day problems, while being the only man in a house full of women. Things become more difficult for Mike, when his daughter moves back home with her baby. Mike must deal with the problems that plague his two teen daughters, all while helping his oldest daughter figure out how to be a single mother. This show has heart, comedic situations, and just a little bit of drama, making it a perfect recipe for success.
DRUMROLL!!!!!!!!!!
1) Arrow (CW, Wednesday nights at 8/7c)
Arrow is a series, which tells the story of Oliver Queen (Stephen Amell), a billionaire who spends years on a deserted island, after the ship he is on crashes, killing all of the other passengers aboard (including Oliver's father). After Oliver returns from the island, he is reunited with his mother Moira (Susanna Thompson), his younger sister Thea (Willa Holland), and his mother's new husband Walter (Colin Salmon), who now owns Oliver's father's business. Oliver also begins to interact with his ex-girlfriend Laurel Lance (Katie Cassidy), and his best friend Malcolm Merlyn (Colin Donnell). Oliver begins to spend his nights hunting and killing wealthy men who he believes are causing the city in which Oliver lives to "fall". This series is based on the DC Comics character the 'Green Arrow', and other characters from the DC Comics world are introduced throughout the series. I know that comic book lovers will enjoy this series, but I also believe that those who love shows with lots of action scenes will also find this series enjoyable.
Favorite Products:
3) Clinique Chubby Sticks for Lips
Normally I don't see a point for me to wear any sort of lipstick, because I'm ghost pale ( well actually, Casper probably had more coloring than me….really it's true L) and my lips are naturally tinted a little bit, so it always looks like I'm wearing lipstick. However, I am a fan of these sticks, because the color palette is vast, so a person like me can find a color that's dark enough to show, but not so dark that it's unflattering. I also love the design of the sticks themselves, because they look like crayons, and honestly that just makes them more fun to use!
2) Kate Somerville Quench Hydrating Face Serum
I LOVE this product, especially when the weather gets colder. This serum moisturizes and rejuvenates skin, as well as aids with helping skin maintain its elasticity and firmness. Even if you're young, I think it's a good idea to use products that moisturize your skin well, so when you're older, your skin will look better.
Ready??? Last But Not Least!
1) Miss Dior Perfume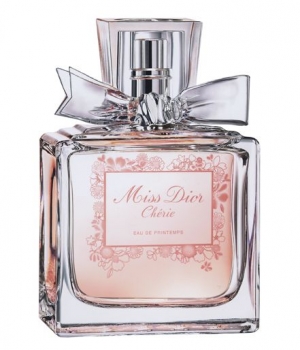 Honestly, obsessed doesn't even begin to describe how I feel about this fragrance. It is very pricey (c'mon Santa don't let me down), but it is definitely worth the price. I love how the fragrance smells geminate, without being to over powering. This perfume is the perfect finishing touch to any holiday parties you may be going to this year. I highly suggest checking it out!
Fashion Trends:
3) Clutches
This time of the year is when we are all preparing for various holiday parties, so the biggest question on my mind is "where am I going to put my stuff ?". I mean you need to make sure you have essential items with you all the time such as: your phone (c'mon you know it's constantly glued to your hand, Buzznet, Twitter, and Instagram aren't going to check themselves!), some lip gloss/lip balm, money, etc. However, you usually can't wear a large bag because it could ruin your outfit…so what do you do? You get a clutch of course! There are various clutches available from just about any store you can think of, so I'm sure you'll be able to find the perfect one for your holiday outfit.
2) Ripped Jeans
I know what you're thinking, but before you say I'm nuts, hear me out. Ripped jeans are a simple way to spice up any outfit, whether you're wearing a plain sweatshirt, or a colorful cropped sweater. They add a little edge to your outfit, without much effort, and who doesn't love effortless fashion. Now if you live in a state where it's already super cold, you can add tights or leggings underneath your jeans for a little more warmth, and adding this extra layer won't kill your look…see told you I wasn't nuts!
NOWWWWWWWWWWW
1) Disney characters on sweatshirts
Ok, I have seriously been waiting my entire life for this trend! I grew up constantly watching Disney animated movies…and honestly this hasn't changed. I've noticed over the past month or so that numerous beloved Disney characters such as 'Aladdin', 'The Little Mermaid', and 'Toy Story' have began to appear on sweaters! Now I can't think of any better way to stay cozy this fall/winter…I mean can you imagine having a 'Toy Story' marathon while wearing Woody, Buzz Lightyear ,and all the other toys on your sweatshirt (please give me a moment while my inner 5 year old freaks out…Ok moment over).
Reality Shows:
3) Storage Wars (A&E, Tuesday nights at 8/7c)
Storage wars is a reality show, which takes place in numerous cities in California, and depicts various individuals bidding on abandoned storage units. The bidders are given the opportunity to stand in front of the storage unit, and then decide I they want to place a bid on it or not. Once a bidder buys a unit, they explain to the audience how much is item is worth, and often times certain items cause the buyer to seek information form professionals, in regards to how much an item is worth. I really love this show because the bidders are ruthless with one another, so there is a large amount of drama that occurs within each episode. I believe show is definitely worth checking out, even if you think you won't be in too it (honestly that's what I thought when I first say it, and now I love it, so you will definitely get addicted to this show).
2) Say Yes to the Dress (TLC, Friday nights at 9/8c)
This series takes place at 'Kleinfeld Bridal' in Manhattan, NY, and shows the process many brides go through when choosing their wedding dress. Many issues such as body insecurity, overbearing parents, keeping to a budget, etc., are depicted on the show. This show has a lot of heart, and even more drama, which definitely explains why this show has become a huge hit for TLC, and has produced 6 spin-offs (yeah that's impressive right?!).
TIME TO GET EXCITED!!!!!
1) The Biggest Loser ( NBC, Tuesday nights at 9/8c)
This weight loss show offers contestants the opportunity to win a cash prize, if they lose the most weight at the end of the show. Throughout the duration of the show, the contestants (as well as the audience) receive diet and exercise tips from fitness professionals. What I really like about this show is that everyone is a winner, even if they don't receive the cash prize. All of the contestants on the show usually lose a significant amount of weight, and they also gain knowledge on how to permanently change their eating habits, and thus changing their quality and quantity of life.
· All photos and information used in this blog belong to Pentatonix, Madison Gate Records, Harry Simeone, K.K. Davis, Henry Onorati, Katerine Kennicott Davis, the Trapp Family Singers, 20th FOX, The XFACTOR, FOX, Restless Road, Simon Cowell, Avicii, Aloe Blacc, PRMD, Universal Island, Interscope Records, Aloe Blacc Recordings Inc., XIX Recordings LLC, Alex and Sierra, Epic Records, A Great Big World, Christina Aguilera, CW, ABC, Clinique, Kate Somerville, Miss Dior, A&E, TLC, NBC, fanpop.com, IMDB, atouchofsoutherngrace.com, fragrandailybeautyreviews.com, katesomerville.com, polyvore.com, examiner.com, tv-online-stream.com, thescrib.com, and all other original owners. I do not own anything in this blog. All opinions expressed in this blog are my own. I wrote this blog for entertainment purposes and no copyright infringement is intended.
You'll
♥
Loading related posts from sailthru...