Friday Favorites November 23rd-November 29th Part 1
Hi! Welcome back everybody! It's once again time to celebrate everyone's favorite day of the week, so let's get started. Ready? Here we go!!!!!
Favorite Songs:
3) Feeling Good cover by Jeff Gutt Jeff Gutt Feeling Good-THE X FACTOR USA 2013
The X-Factor's Jeff Gutt truly showed that he's a rock star with this AMAZING performance. This song was originally recorded in 1965 by jazz singer and Grammy Hall of Fame Award winner Nina Simone; and has been covered by numerous singers, such as Michael Bublé (which is the version most people are probably familiar with). Jeff definitely proved that he could handle the song's difficult note structure, as well as its need for a vocalist to not only be technically amazing, but to also have a great deal of power behind their voice. Due to his outstanding cover of this song, it's plain to see why he's currently #4 (as of 11/27/2013) on the ITunes Rock Charts. The staging behind Jeff was also done very well, and gave his fans a glimpse into what a Jeff Gutt concert might look like…I approve J
2) Somebody to Love cover by James Wolpert James Wolpert Somebody To Love - The Voice
Honestly, any artist who can take on this Queen classic and NOT butcher it has my respect…and that's exactly what The Voice's James Wolpert did. James did an amazing job handling the notes in the this song (and if mean if you've ever heard the original version of this song, then you know that Freddy Mercury is a hard vocalist to keep up with), as well as the emotional depth that the song demands. With all this considered, I can see why he's #3 (as of 11/27/2013) on the ITunes Rock Charts.
ANDDDDDDDDDD!!!!!!!
1) Waiting for Superman by Daughtry Daughtry - Waiting for Superman
Even though there were so many amazing songs to consider this week, my favorite of the week has to be 'Waiting for Superman', the latest track by rock super band Daughtry (on a side note, the front man of the band Chris Daughtry was a contestant on the 5th season of American Idol…see how we have the reality show thing going this week? J). I've been playing this track nx ever since it was released on November 15th, 2013; and I have to say that it just becomes more and more infectious the more times you listen to it! In my opinion Daughtry can do no wrong, but I believe that this song only further solidifies Chris Daughtry's place as American Idol's 3rd most successful alumni…not bad for a guy who came in 4thon his season of American Idol.
Favorite TV Shows:
3) Almost Human (FOX, Monday night at 8/7c)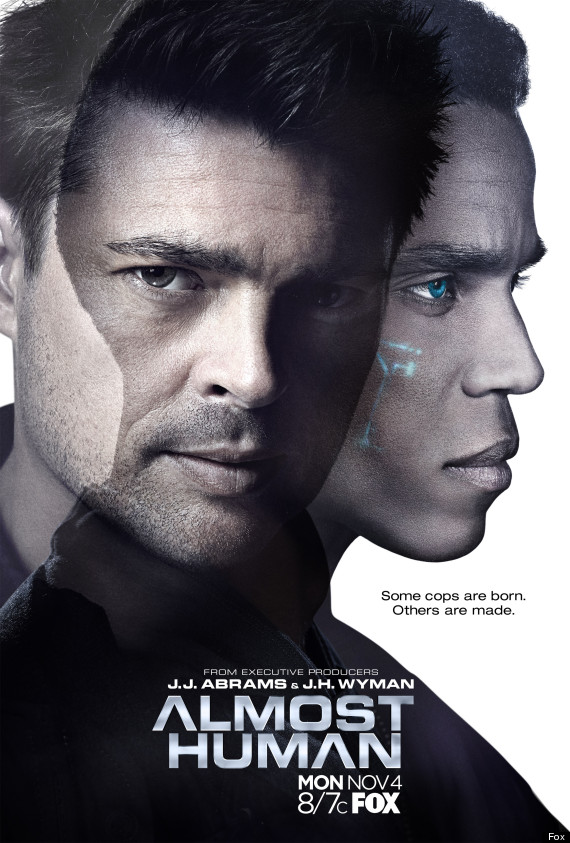 This hit Fox show takes place 35 years in the future, in a time when the Los Angeles Police Depatment requires all detectives to be paired up with android partners. The conflict in this show arises when Detective John Kennex (Karl Urban), who dislikes androids, is partnered up with Dorian (Michael Ealy), a robot who is capable of having emotions. This show is great for sci-fi/fantasy fans, as well those who love TV shows with lots of action scenes. I can see this becoming a very popular show for Fox.
2) The Michael J. Fox Show (NBC, Thursday nights at 9:30/8:30c)
24 years after Michael J. Fox charmed the American public with his portray of beloved 'Family Ties' character Alex P. Keaton (which also originally aired on NBC), he's back with his latest hit show. 'The Michael J. Fox' show revolves around the life of Mike Henry, who quit his job as a New York news anchor after he was diagnosed with Parkinson's disease (which is a disease that Michael J. Fox actually has). After 5 years Mike decides to go back to work, and has to face the challenges involved in juggling home life and a career. Michael J. Fox proves that he is still a sensational actor, even after all these years, and really breathes life into this sitcom. With the great cast that surrounds him, I can foresee big things in the future for this show.
Ok, Hit That Drumroll!!!!
1) Hart of Dixie (CW, Monday nights at 8/7c)
This show stars actress Rachel Bilson as Zoe Hart, New York native and recent medical school graduate who accepts an offer to practice medicine in the small fictional town of Bluebell, Alabama, after her dreams of practicing medicine in New York fall apart. However, things go from bad to worse for Zoe when the doctor who invited her to practice medicine suddenly dies, and leaves her his entire practice in his will. Zoe is instantly not liked by the other doctor in town, Dr. Brick Breeland (Tim Matheson) and his daughter Lemon (Jaime King). Zoe does find allies in the town mayor Lavon Hayes (Cress Williams), her bad-boy neighbor Wade Kinsella (Wilson Bethel), and Lemon's fiancé George Tucker (Scott Porter). This show has everything heart, romance, and non-stop drama. This past week they even had 'The Voice' season 4 winner Danielle Bradbery sing her debut single 'The Heart of Dixie' on the show (you see the irony here right? Good!)
Favorite Products:
3) Chi Ultra 1' Flat Iron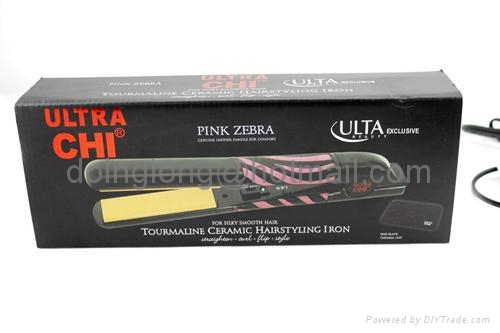 I have to say, I've tried a lot of flat irons in the past, and this is by far my favorite. I got this flat iron about two years ago, and it still works as well as it did when it was new. The iron comes in a variety of different colors, and cost about $90, which if you really think about it isn't a bad price for a product that will literary last you years. If you're wondering about how well this product straightens, I can personally say that I have the curliest, most unruly hair you will ever see, and when I use this product people who don't know me think that I have naturally straight hair, so I highly suggest this product.
2) Tresemmé Platinum Strength Heat Protect Spray
Now if you curl or straighten your hair frequently (which I admit I do a little too frequently), you need to find a product that will protect your hair from heat related damage. I've used a lot of heat protection products, and I always find myself coming back to this one by Tresemmé. This product not only protects your hair, but also helps to give it a shiny finish after you finish styling your hair. You can buy this product at just about any drugstore, so I think it's worth a try.
Ok, Here It Is…….
1) Cocoa Butter
With the temperatures dropping, and winter rapidly approaching, it is time to get a little proactive with your skin regiment. In my experience, no product keeps your skin as soft and silky as cocoa butter. I don't really have a certain brand that I use, because I've found that they all basically work the same way. This is a season friendly product, so it's one that you can use in the fall, winter, spring, or summer (question: what's better than a product that isn't season dependent? Answer: nothing!!! YAY!).
All photos and information used in this blog belong to The Huffington Post, tv.com, imdb.com, diytrade.com, target.com, Jeff Gutt, Nina Simone, The XFactor, FOX, Philips Records, JamesWolpert, NBC, The Voice, Queen, Elektra Records, Warner Bros Music Group, Hollywood Records, Daughtry, RCA Records, Sony Music Entertainment, 19 Entertainment, Fox, NBC, CW, Chi,

Tresemm

é

, Vaseline, and all other original owners. I do not own anything in this blog. All opinions expressed in this blog are my own. I wrote this blog for entertainment purposes and no copyright infringement is intended.
You'll
♥
Loading related posts from sailthru...